Free Discovery Visit
85% of people who had a Discovery Visit with us, found it useful and continued on to have care with us.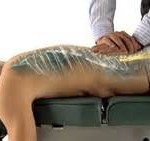 Find out how we at SpineLab can help you, with a FREE 10 MINUTE DISCOVERY CONSULTATION with one of our chiropractors or osteopaths.
The purpose of this visit is:
To see if we can help you
How we can help you
To find the right therapy needed to help you
Simply call us on 020 8905 4440 to book a no obligation appointment today.